Exhibition
Dépliages
When the design acts as an intermediary
Dedicated to French companies, this exhibition will present design as an intermediary between technology and users. Through a selection of products or services, recently marketed or launched by leading companies, design proves to be a creator of common ground, making visible the invisible and taking the mystery out of technology.


Exhibited companies includes
Salomon, Focal, Schneider, Michelin, Decathlon...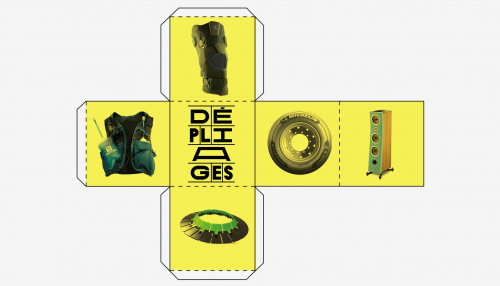 Exposition Dépliage © Cité du design
Scenography
Cité du design
Site
Cité du design – Bâtiment des forces motrices3 rue Javelin Pagnon
42000 Saint-Étienne
Date
From Mar 21 to Apr 22

Back