Programme
Joy Inclusion
Jean-Sébastien Poncet and students of the Montravel School of Horticulture
The designer Jean-Sébastien Poncet to carry out projects in the courtyard of the main buildings of the Manufacture. He will bring Joy Inclusion, a playground with a slackline for both young and old.

Le Terrain de nous will be a mixture of a race track and a basketball court.
Terre commune will offer the public a moment of rest at the Biennale.

The seasonal creation of the designer, in collaboration with students of the Montravel School of Horticulturel, is grown on the site of the Manufacture as well as major locations in Saint-Étienne city.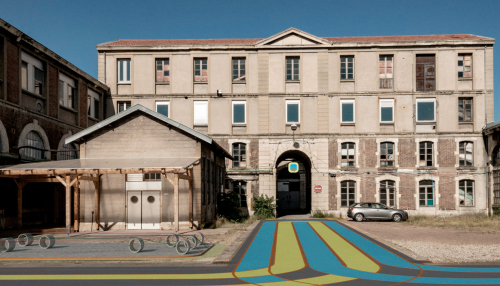 Joy Inclusion © Jean-Sébastien Poncet

Site
Cité du design – Manufacture3 rue Javelin Pagnon
42000 Saint-Étienne
Date
From Mar 21 to Apr 22

Back