Programme
La Platine
Place of experiences, living lab of Cité du design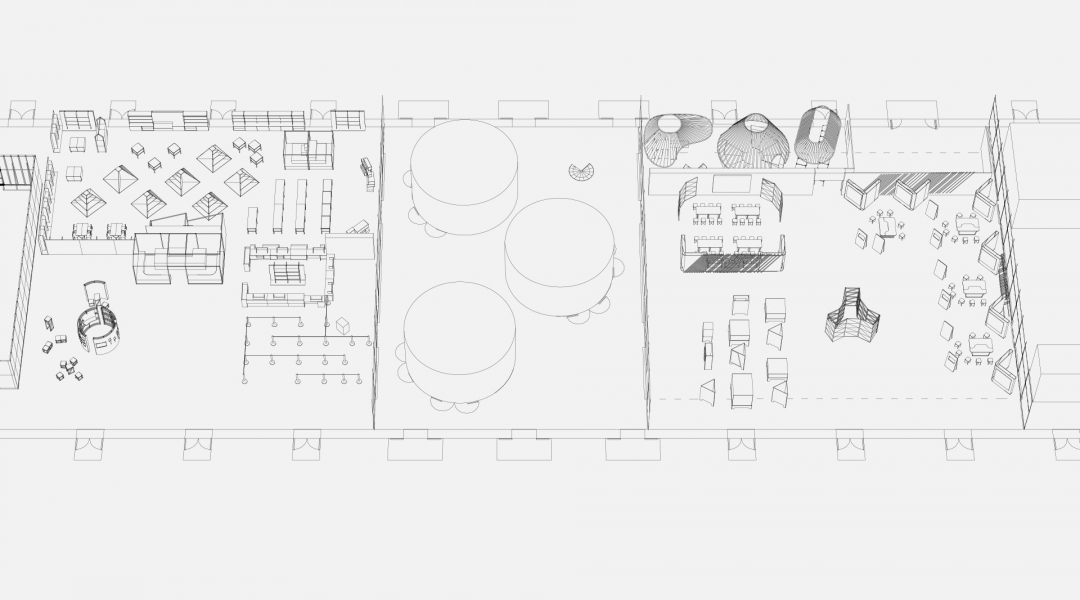 La Platine, le lieu d'expériences © Cité du design

Living Lab of Cité du Design, the Platine will be transformed into a place of encounter, experimentation and co-creation to promote interaction between visitors and professionals of design. Audiences of all ages will be able to participate in creation or experiment workshops led by cultural and professional mediators, gaining knowledge of the key stages of design.
Two auditoriums will host a broad and demanding program that promotes the interaction of the public and debates on issues raised by design, echoing the theme of the Biennale.


Discovery Area, explains the different stages of design, thanks to "Détricoteuses", a product will be taken to pieces in order to reveal the design process.


The Idea Workshop shows collaborative projects around five themes: city on a human scale, environment & energy, mobility, health & well-being and habitat. Professionals designers and visitors work together on the conception of the products and services of tomorrow. The creations of regional players (companies, communities, organisations, start-ups, etc.) will be displayed in a showcase.


Les Labos®, is an area dedicated to companies who wish to include visitors in the creation process. Visitors will be able to test new products, services or concepts and give their feedback which will help the companies to adjust their products and services after the Biennale.




The Platine is also...


The Boutique, space of new experience
The Boutique of the Biennale offers a selection of local and international products. A corner will be dedicated to designers from the Auvergne-Rhône-Alpes region, while Lisa White and Fan Zhe are in charge of the selection of international design, some of which is totally new to Europe. ESADSE students will present their work, in collaboration with the publishing house Bernard Chauveau. The Boutique will also invite the public to participate in workshops, presentations and experiments, led by professionals.


Project ESSOR
Three ESADSE students worked with the regional weekly magazine "L'Essor" on the issue of the future of print media. They will show the result of their work in the Platine, which combines a new kind of print newspaper and a meeting place for the public and journalists. The print media is going to invent its own future at the Biennale.


The Material Library for all
A Material Library is accessible to professionals and students of higher education in Cité du design. For the Biennale, the Material Library will open its door to general public to offer a fun discovery of materials, in a sensible and innovative way, with animations produced in collaboration with higher educational institutions (ESADSE, Saint-Étienne National School of Engineering and Saint-Étienne School of Mines).


Color system
Children and family workshop Conception, stand design, animation by ESADSE students. Discover the design in a fun way, starting from colors and ribbons.
Site
Cité du design – La Platine3 rue Javelin Pagnon
42000 Saint-Étienne
Date
From Mar 21 to Apr 22

Back