Exhibition
Systems, not Stuff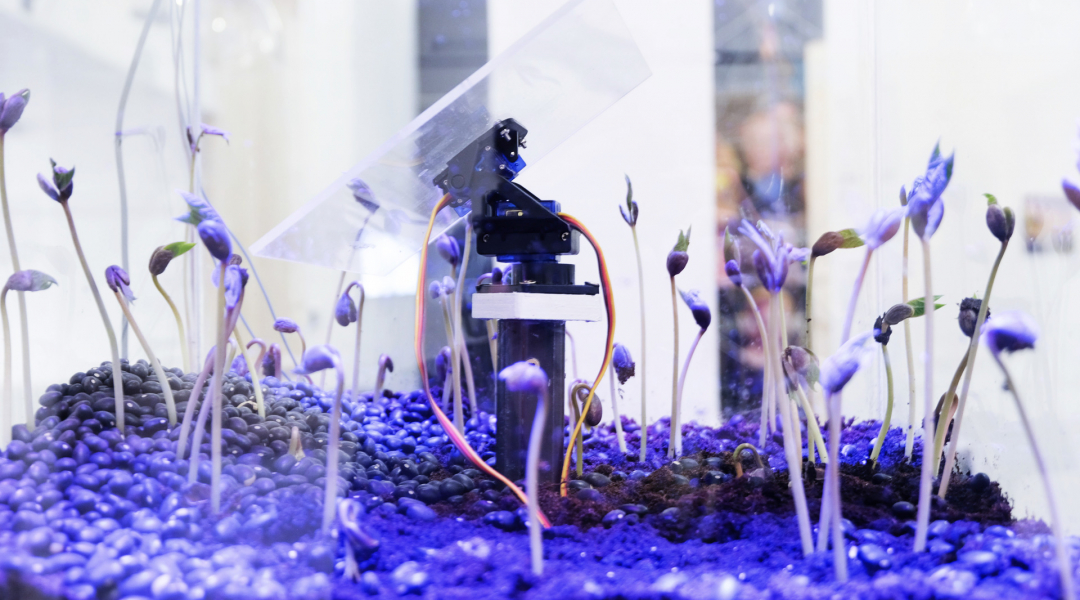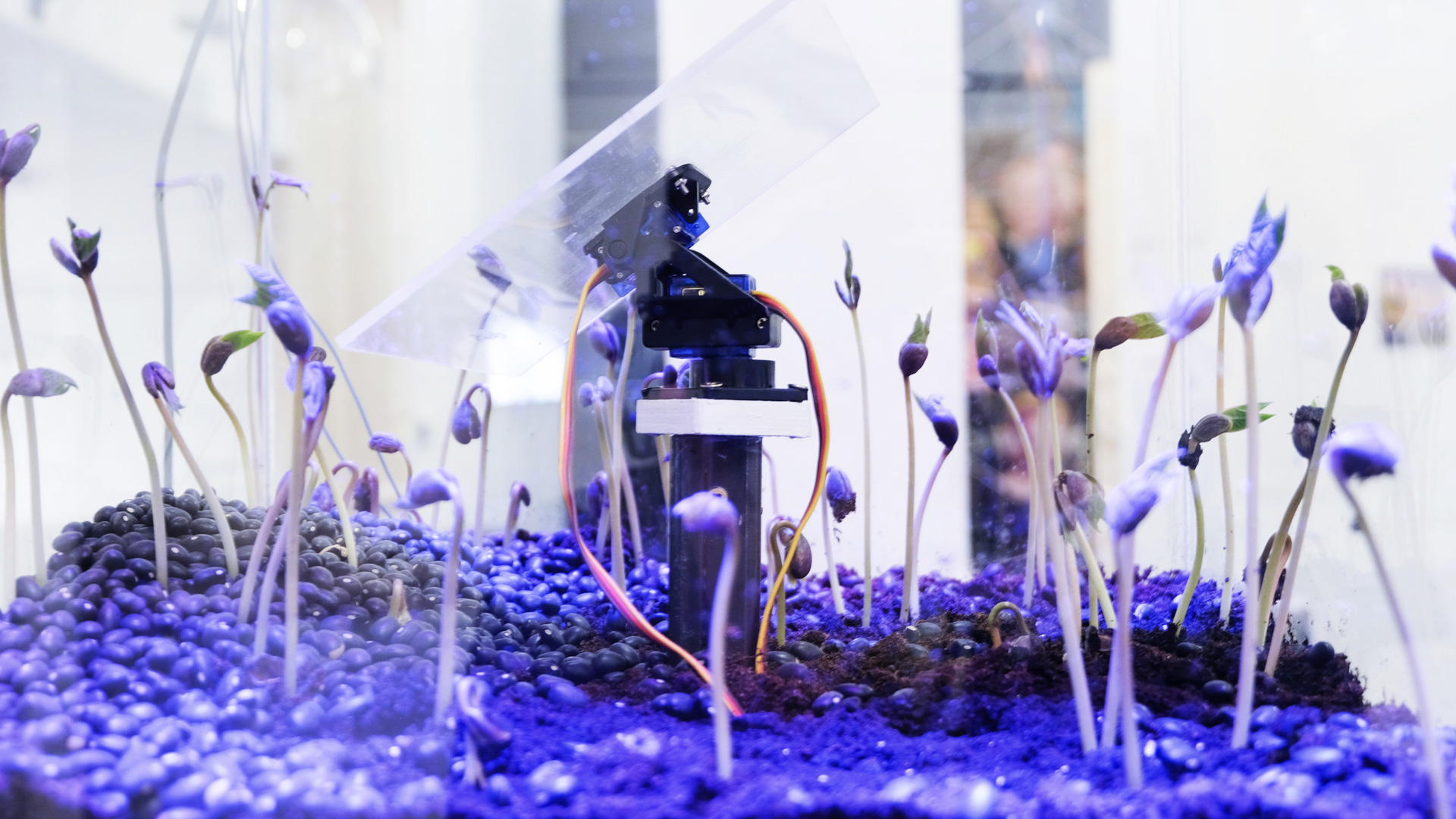 Florentin Aisslinger, Data Garden, 2018. Cadre métallique, vitrine en verre, micro-contrôleurs, terreau, graines, 450cm x 1820cm x 1100cm. © Florentin Aisslinger
In the increasingly dematerialised future, systems will become more important than stuff. Lisa White invites you to explore the common ground shared by industries, technology, nature and design through the lens of the human and his impact on the environment. She suggests we reflect on the production systems, on the new collaborations and the solutions to the major society issues, from the perspective of design, where an object never exists alone, for it is a work that combines aesthetics, functionality, manufacture or even distribution.
The Color Spectrum

The visitors will discover a wide range of colors, systems and new manufacturing techniques (with bacteria, voice, etc.). The exhibition presents color as an integral part of design, sending a strong message to consumers — ASOS / Crayola make-up palette, as well as to communities — architectural painting in Santa Catarina Palopó (Guatemala).


The Bureau of Inclusion

How do designers address the difficulties faced by people with physical disability, language disability, social or economic issues? The Bureau of Inclusion is introducing possible solutions to these problems. On a wall created by Jeanne Goutelle and the local associations, visitors will discover an inclusive voting machine that adapts itself to each voter (Los Angeles) and a school for the elderly in Thailand.


The Biofactory

How can we find common ground between ecosystems and production systems? Can designers work with nature without destroying it? Designing for the future is to work with living matter to "grow" the products of tomorrow. The work presented will make people reflect on these questions, for example, the chair growed from a willow tree and not produced by industry, or the biomaterials based on moss, mycelium or bacteria, a new idea for fashion industry and others.


The Machine Shop of the Future

Creating machines that meet the new needs of their users and address technological, social and environmental issues: this is the ambition of the work presented in The Machine Shop of the Future. A machine that turns dust into stone, an A.I. game robot or a wall made entirely by 3D printers: designers innovate the production systems of today, for tomorrow.


The Plastic Theatre

In the time of Anthropocene and consumerism systems, uses of plastic are questioned by all. What solutions can the design bring to this issue? Innovative designers replied to this question Designers propose answers by creating innovating new materials: 100% recycled or biodegradable plastics or new composition based on seaweed, corn or organic waste. The public are invited to participate in interactive workshops to test the plastics of tomorrow.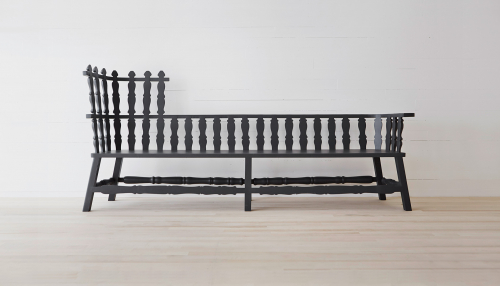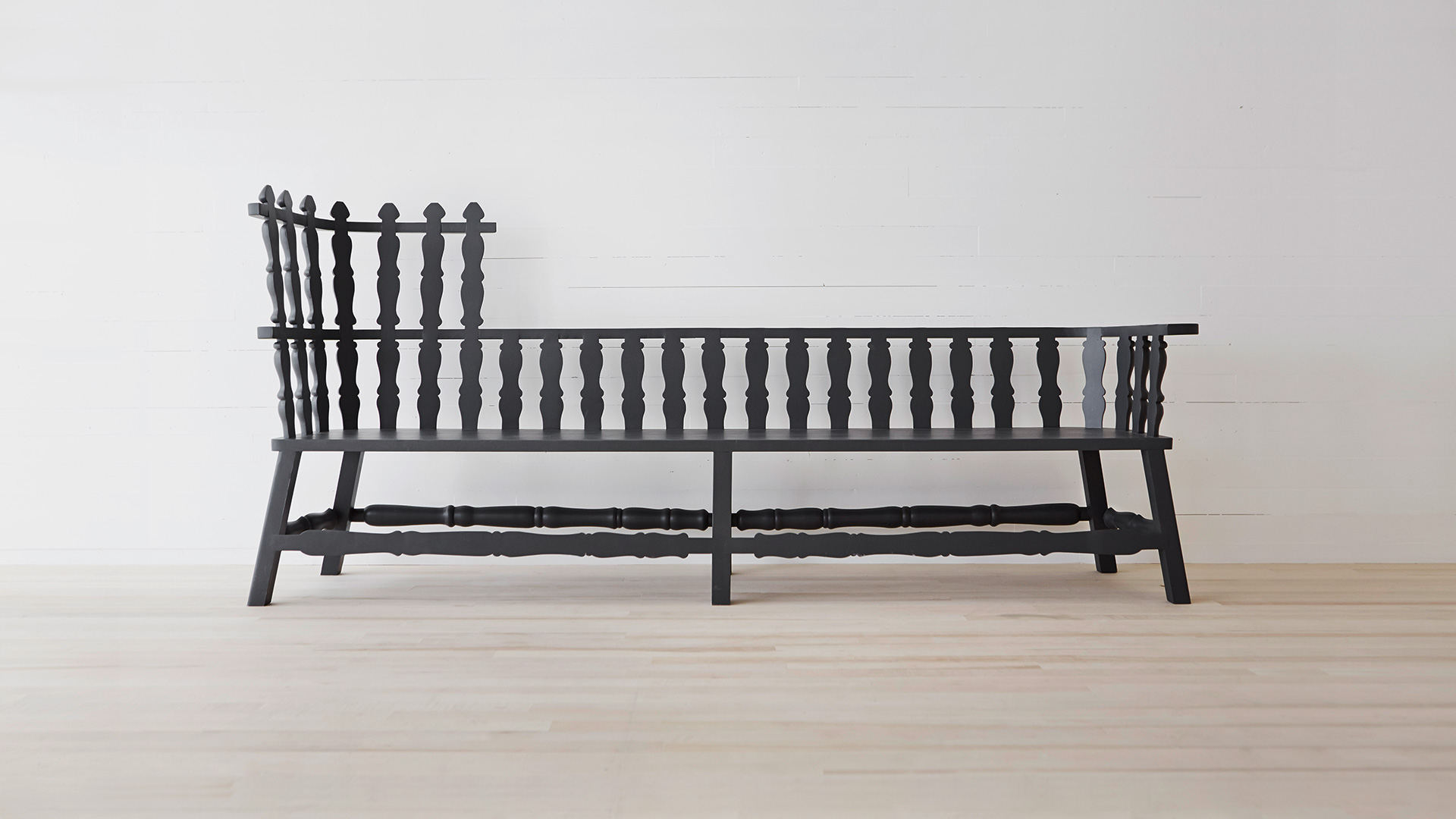 Ineke Hans and the Woodshop on Fogo Island, Long Bench, 2018. Bois dur de bouleau jaune, 244cm x 108cm x 55cm.© Steffen Jagenburg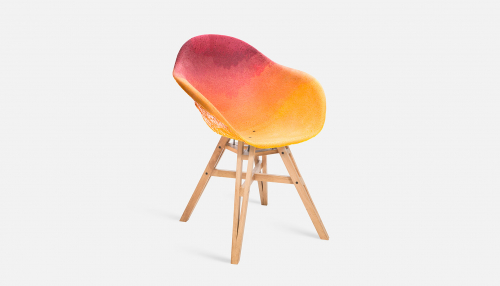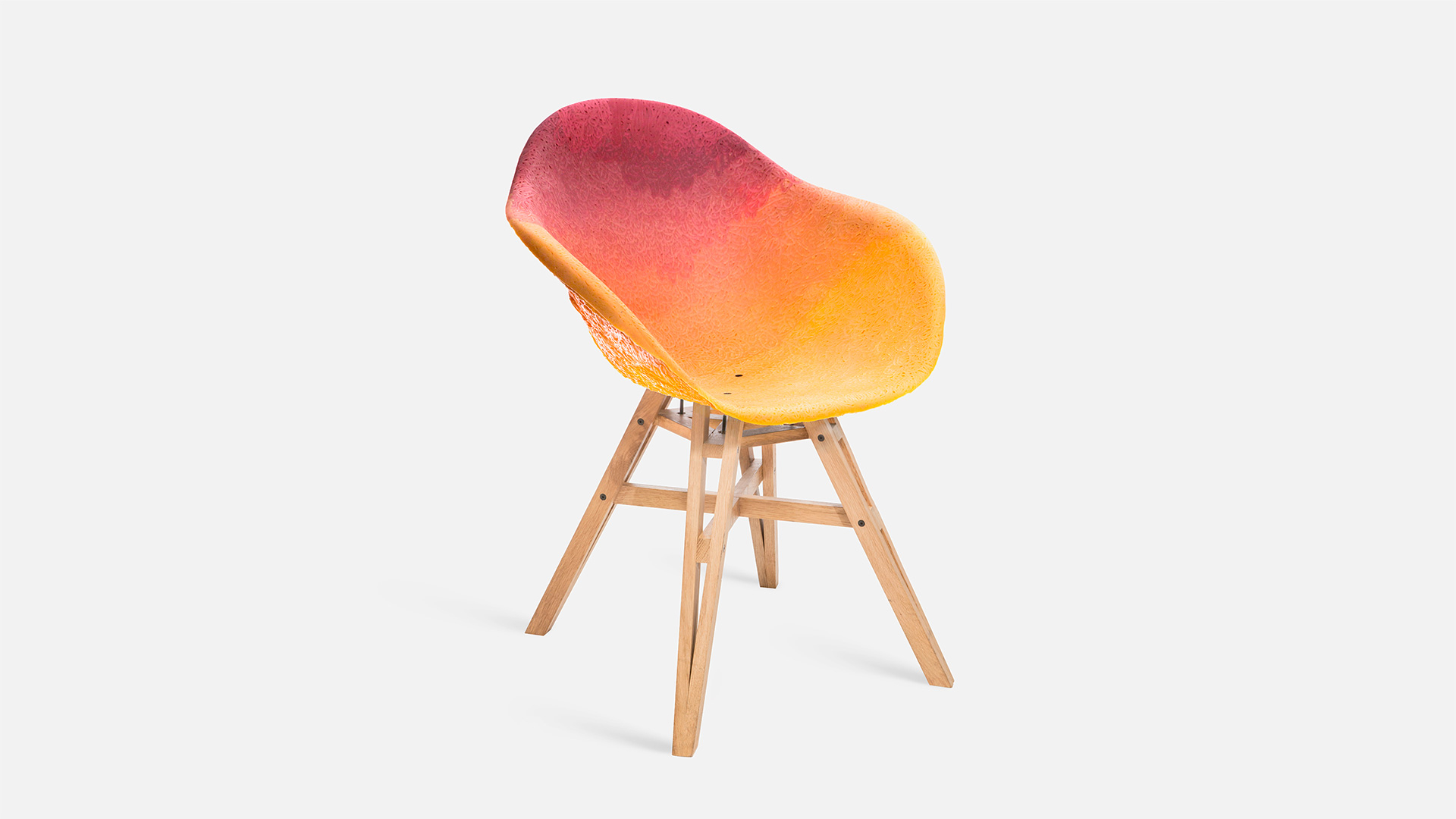 Maximum, Fauteuil Gravêne 6.7, 2018. Pertes de polyéthylène, chêne massif provenant des pertes de production d'une tonnellerie. © Maximum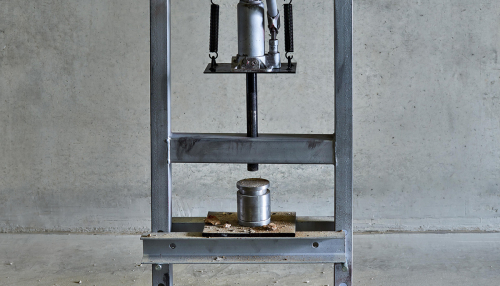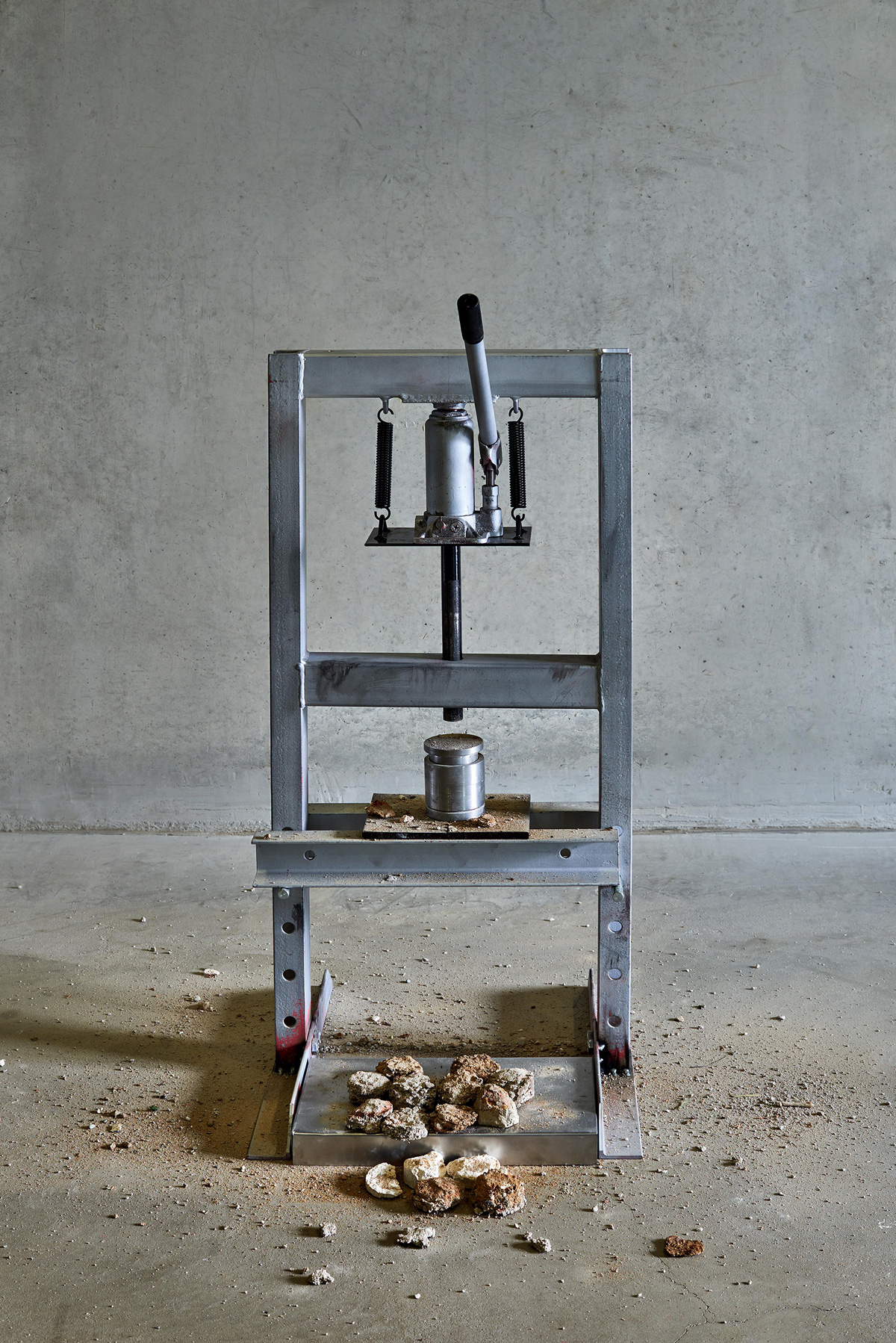 Grance Der Markarian, Manufactured Geology, 2018. © Tom Mannion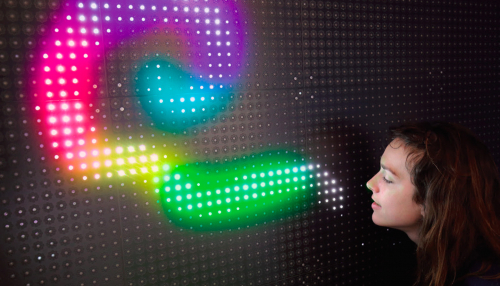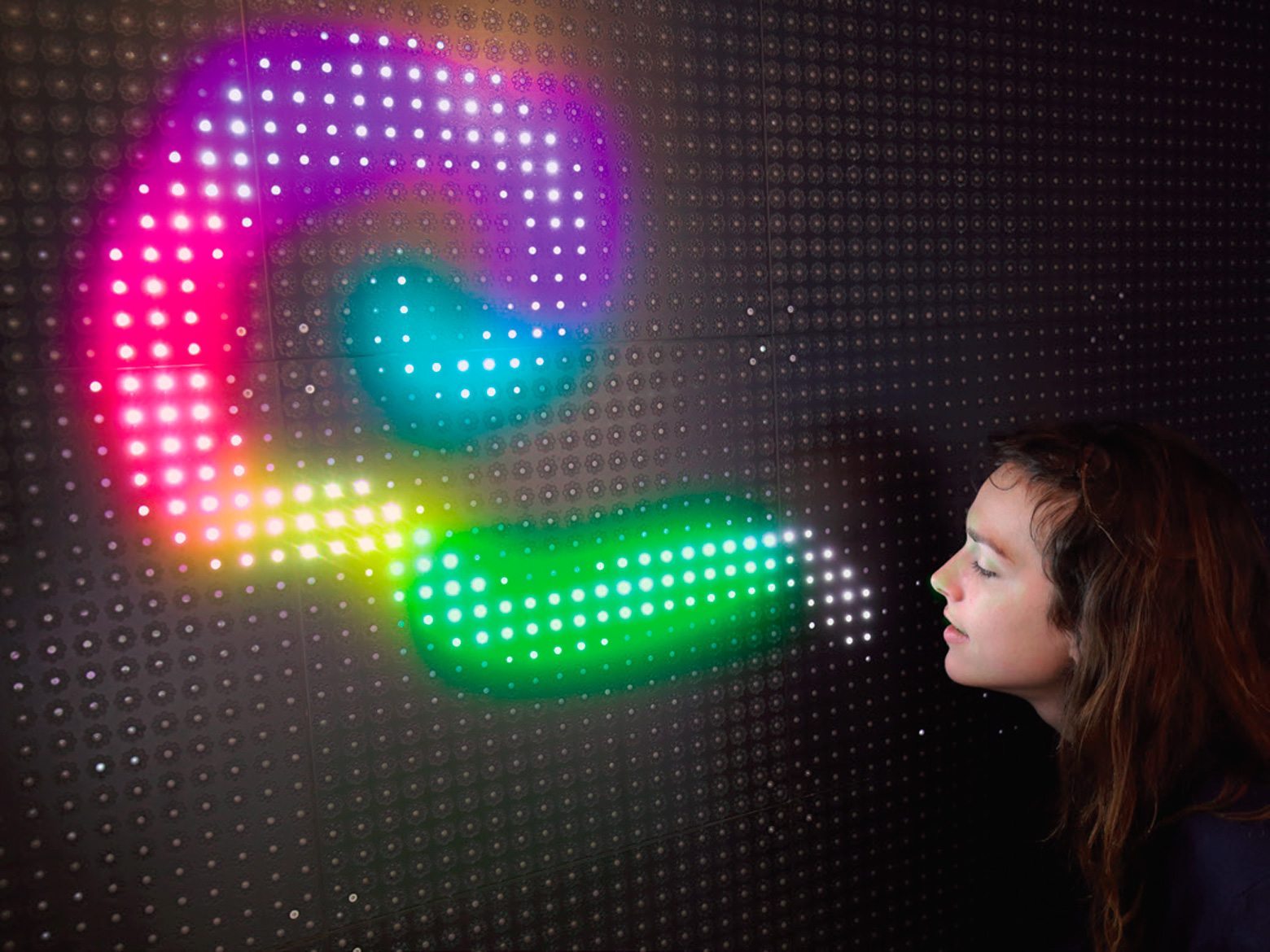 Antonin Fourneau, Sonoscriptum, 2019. Matrice de LEDs RVB et micro-électronique. © Antonin Fourneau
Scenography
François Dumas
Site
Cité du design – Manufacture3 rue Javelin Pagnon
42000 Saint-Étienne
Date
From Mar 21 to Apr 22

Back