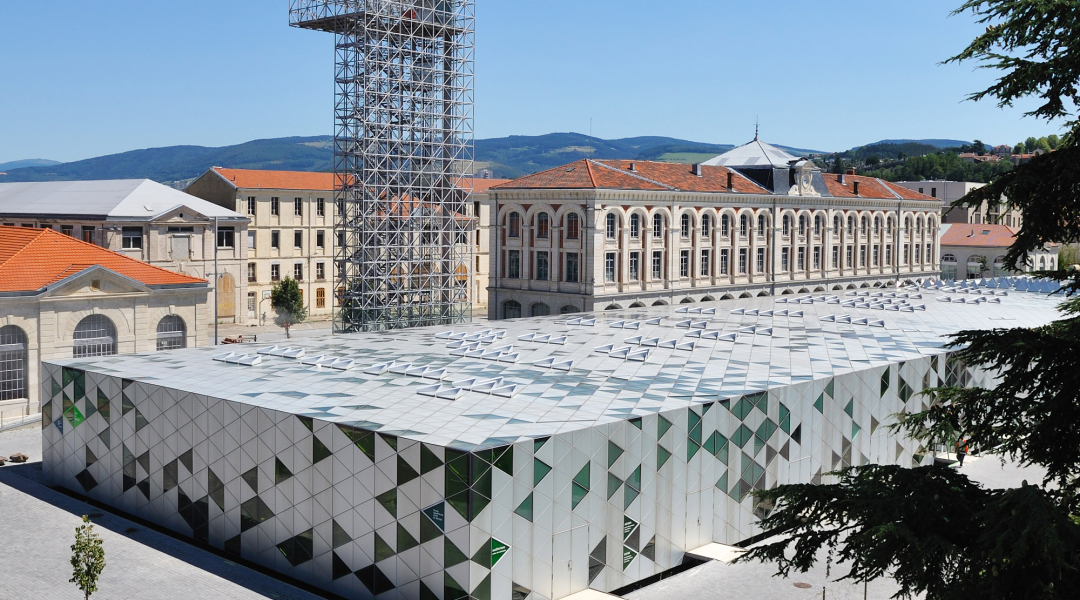 La Cité du design, Saint-Étienne © C.Pierot
La Cité du design, Saint-Étienne © C.Pierot
Your visit
The 2019 Biennale will be held from Thursday, March 21 to Monday, April 22.
Site Manufacture - Cité du design
3, rue Javelin Pagnon
42000 Saint-Étienne
Caution: the main exhibitions will be closed on Mondays, March 25 and April 1, 8, 15, but the Platine will be open to public every day.
Book online and benefit from a €1 discount
1-day ticket: this ticket gives free admission on 1 day to the exhibitions of the Biennale on the Manufacture-Cité du Design site


Increase your Biennale experience by combining your admission ticket with a guided tour or workshop and benefit from a preferential rate: 30% discount on your admission ticket!
Offer for students


By organising exhibitions, workshops and conferences, the Biennale strives to raise the younger generation's awareness of design, with reception facilities adapted to host various audiences.


School group visits
Guided tours are available for a school groups of 25-30 students. A 2nd group will have to be booked.
The ticket given to each visitor gives a one-day access to the site Manufacture only.
The teacher or accompanying adult of the school group can have free access.
Admission rates for schools
Price per pupil/ student
Workshop
Manufacture-Cité du Design site
4€
Open visit
Manufacture-Cité du Design site
4€
Guided tour (college, high school and higher education)
Manufacture-Cité du Design site
6€
Newsletter
Subscribe to receive the latest news on the art of design seen from Saint-Étienne
Suscribe